INFO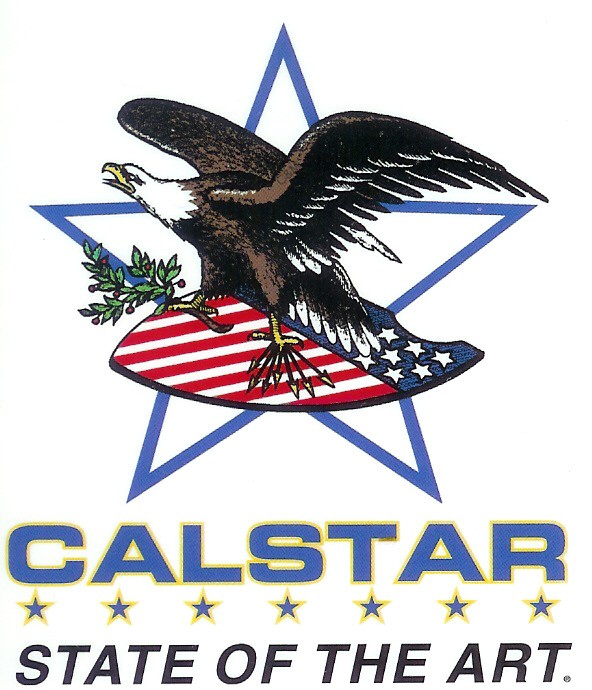 Calstar's History

Many have asked questions about Calstar vs. Sabre and other west coast action rods or blanks. I received an e-mail from one of our customers who found this history lesson on the west coast rod and blanks. The following was written by Jerry Rillbug.

"I will try to keep this short as possible, but there is a lot of history to cover. Calstar rods are manufactured in Gardena by owner Leon Todd. Leon started off in the fishing pole industry with a small company called Roddy Rods. Because of his expertise, he was asked to go to work for Sabre (California Tackle) when they started up and was one of the small stockholders in the company. Leon worked for Sabre for about 19 years and was the main inventor of most of the present day west coast rods. He always had a willing ear and would try almost anything that sounded reasonable.
When some of us asked for shorter rods, he designed the very first short Stroker rod, the 655. Because this was a little soft, he changed the patterns slightly and made the rod stiffer. This was labeled, the 655-H. After trying these rods out, we wanted something even stiffer and the 655-XH was born. Then ultimately the 655-XXH, 6455 series, (Leon didn't want to continue adding X's to the number) and many others.
Leon left the company after about 19 years and went into retirement. A friend and I found a rod manufacture up north that was going under and we tried to get Leon to go into business with us and we would start another rod company. Leon declined and decided to go into the hypalon grinding business, just to do something. One day, an acquaintance contacted him and asked him if he would like some rolling machines,cello-wrappers etc., which is the same equipment used to make fiberglass poles. At that time the beds were short, because they were being used to make aircraft antennas, but with a little money and a few modifications, and his own mandrels made up out of high quality steel, Leon was able to make short rods, and started to roll out, a few 655 series blanks. (I have the very first one he made) He didn't have any way to wrap them so he sold them to a few of the local tackle stores to wrap their own.
In the meantime, Sabre had been bought out by a holding company, and the new manager, started cutting corners, and the quality of Sabre rods went downhill rapidly, and they eventually went under. A couple years later, another Calif. rod company, Pro Rod, was having financial difficulties, and at the same time Penn reels was looking for a place to make fishing poles here in the States, and they bought out Pro Rod. About three or four years after the first closing of Sabre and then the second and final closing, Penn negotiated with Sabre to buy the Sabre name and the Stroker name only. These are not the quality of the original Sabre rods, but are of a decent quality. (By the way, Leon is the person who came up with the name Stroker for Sabre)
Back at Calstar, Leon started making more rods but still did not wrap them. I saw a possible company, and started up Commercial Rod Wrapping, and we wrapped rods for Calstar, Sabre, Kencore, and a few smaller people. After two years, Leon bought me out, lock stock and barrel, and now completely makes the rods from start to finish. Leon has been in the industry for over 30 years, and is probably the most knowledgeable person about glass and glass/graphite fishing poles I have ever met. He refuses to skimp on quality, and anything that goes into or onto a Calstar fishing pole is tops. He personally inspects the majority of all rod blanks produced and will not release any rejects, even to me.
Sabre rods were the avant-garde of the industry, and any of you who have some of the older rods, know their quality. They were tough, butt kicking rods that were the rod to have if you were a long range fisherman, where quality made the difference between success and failure. When Leon left the company, so did his expertise, but we are fortunate to have his knowledge working for us today. He turns out a number one quality rod, for a very reasonable price that has a lifetime warranty. The reason that more Tuna over 200 pounds have been caught on a Calstar than any other rod, is the fastidious long rangers want a product that is reliable, and performs to their individual needs.
We hope that Calstar will have a web page one of these days. They have a lot to offer, and could really answer a lot of our questions online. Sorry for the long message, but this is in response to some of the comments made to my note on the 25th, and I hope I have cleared a little of the mud and mystic about Calstar and Sabre...two great rods."
Ono Custom Rods thanks Jerry for this history lesson. We feel the same about Calstar rods and blanks as he does.
KENCOR satu jenama yang sangat asing bagi pemancing sebelah sini.
This is a very high quality Kencor rod that is built to last a lifetime and then some.
This is an ideal fishing rod for throwing live bait or for throwing lures for Game Fish.
Kencor Rods is has built a reputation for building high quality, e-glass, virtually indestructible rods. Their rods are easily identified by their trademark bright orange color, which is in stark contrast to the black graphite/graphite composite rods most of us are accustomed to. These rods are especially popular with trout fisherman, and where they are increasing in popularity with the saltwater fishing community as well due to their incredible durability. The secret to these rods is Tenlew Magnaglas, a unidirectional e-glass that is amazingly strong and flexible, yet sensitive enough for a wide range of fishing applications.